SHARC Peer Worker Training

SHARC Peer Worker Training
21 February 2019 @ 10:00 am

-

27 February 2019 @ 3:00 pm
Event Navigation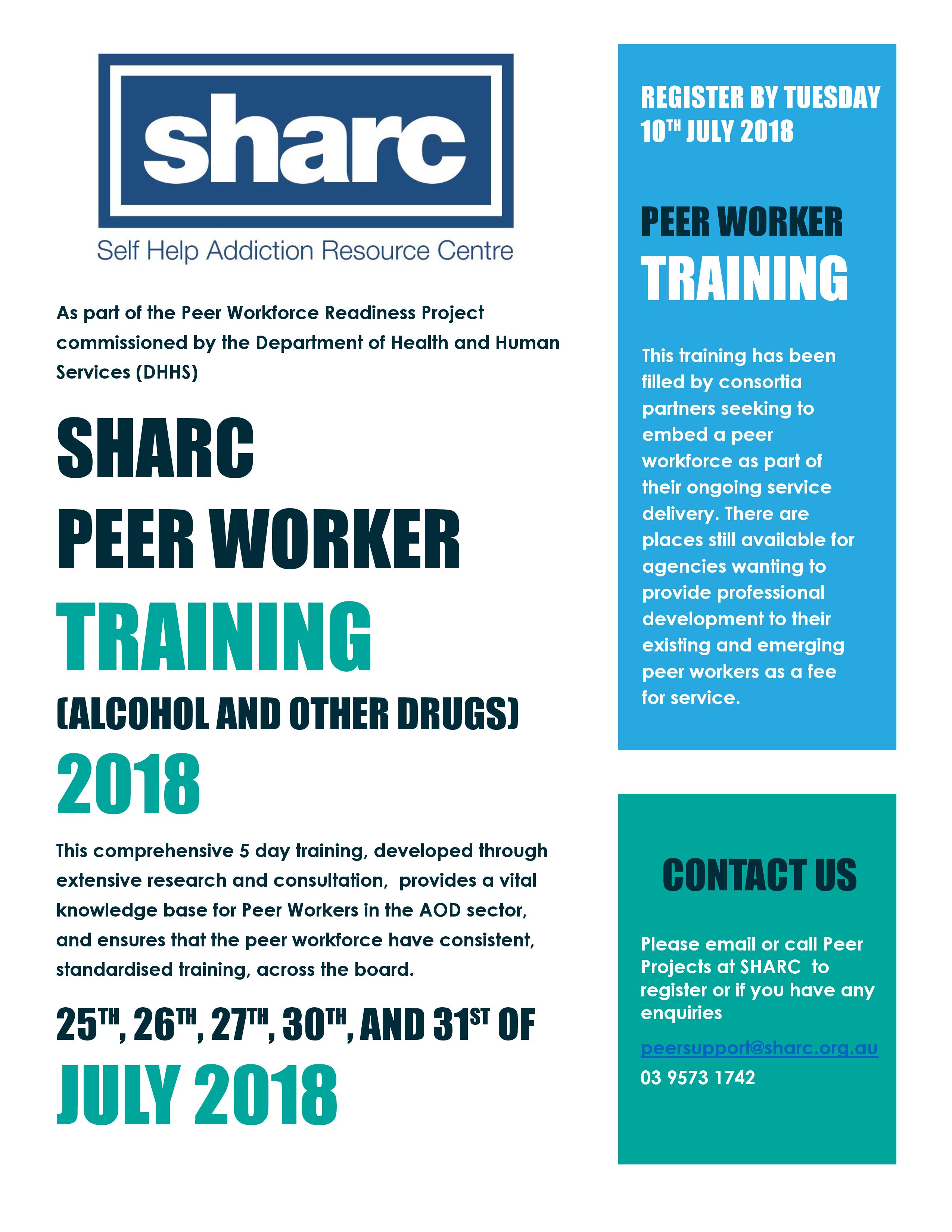 Peer workers, like any professional discipline, need quality, standardised training and ongoing professional development. Through extensive research and co-design, SHARC has developed Peer Worker Training.  This comprehensive training provides a vital knowledge base for peer workers in the AOD sector, and ensures that the peer workforce has a discipline-specific framework.
The SHARC Peer Worker Training seeks to:
Educate peer workers around core concepts and skills within the peer work discipline
Assist peer workers to practically apply best practice peer work in formalised settings
Assist peer workers to understand the AOD service system in Victoria and the role of care and recovery co-ordination
Bring an Intentional Peer Support (IPS) lens to the peer work discipline in AOD
Empower peer workers to advocate for the discipline and manage their own wellbeing and development needs
Prepare peer workers to work across a number of domains, remaining 'peer' within clinical governance frameworks
This 5 day training package was developed through SHARC's many years of experience in the delivery of peer programs and activities. It continues to be reviewed by SHARC and the Victorian AOD Peer Workforce to ensure its currency and applicability. This course is focussed entirely on the peer work discipline and specifically designed to provide practical knowledge and skills for existing and emerging Peer Workers in the AOD sector.
DATES
21st, 22nd, 25th, 26th and 27th of February 2019
REGISTER
By Monday 28th January 2019
CONTACT US
Please email or call Peer Projects at SHARC to register or if you have any enquiries
0499 392 994