Help! I've Been Subpoenaed!

Help! I've Been Subpoenaed!
16 June 2022 @ 9:00 am

-

4:30 pm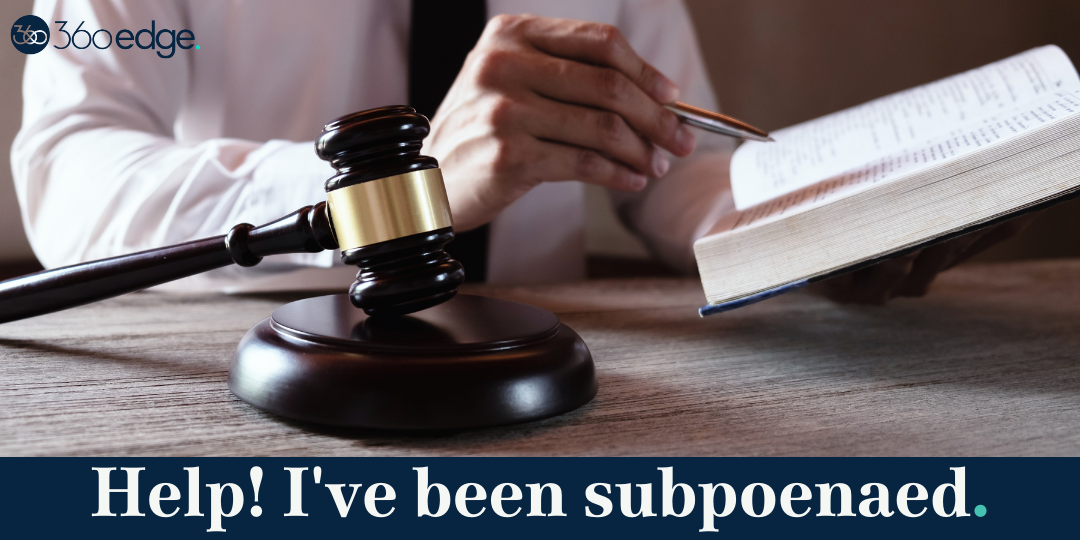 Do you know what to say and do if you are subpoenaed to appear in court?
Are your case notes court-ready?
Nearly 50% of alcohol and other drug workers have had their case notes subpoenaed. Are yours court-ready? Write great case notes and feel confident giving evidence in court with this fun and practical case note and court preparation training. Join our clinical expert Paula Ross and our legal eagle Jarryd Bartle for this practical one-day workshop specially designed to assist practitioners to get court ready. Gain confidence and reduce anxiety about appearing in court.
Learning outcomes:
Describe the different types of courts and how they operate
Know how to respond to a subpoena
Feel confident to appear in court and develop and apply court presentation skills
Identify the essential components of your case notes, so they are both clinically relevant and legally sound
Who should attend:
This is a specialist skills workshop suitable for new, experienced and advanced practitioners. This workshop is suitable for workers in low threshold and clinical settings.
Facilitators: Paula Ross and Jarryd Bartle
The presenters were clear. I liked the practical examples and case studies and really appreciated the opportunity to test out my new skills with the practical component. I appreciate the education on the court system.