Emotion Regulation Skills For Alcohol and Other Drug Workers

Emotion Regulation Skills For Alcohol and Other Drug Workers
28 July 2022 @ 9:00 am

-

4:30 pm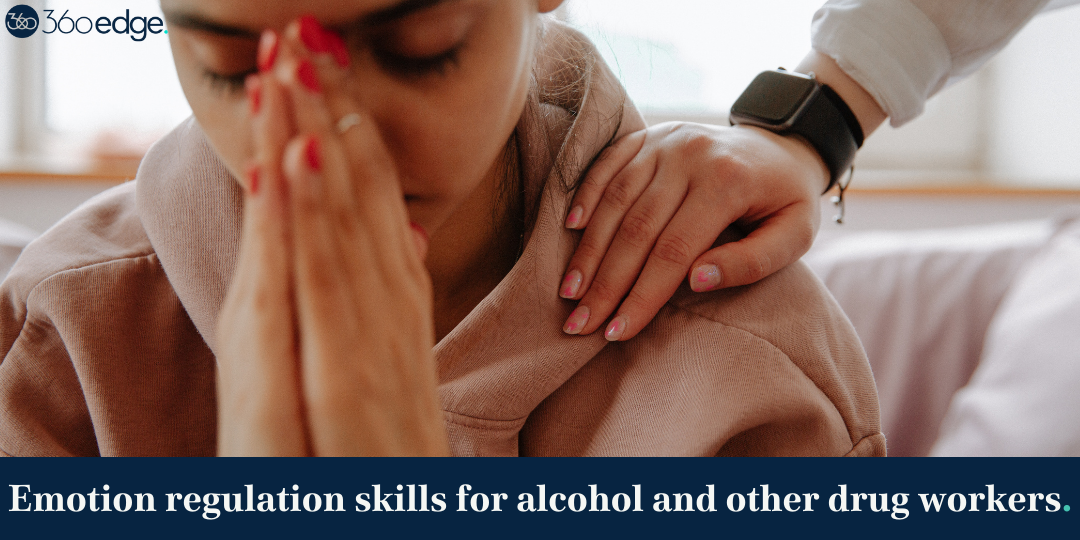 Help your clients to manage strong emotions
We all have strong emotions from time to time. Being able to recognise and self-regulate emotions and tolerate distress is a skill that can be learned. Emotion regulation is also a protective factor against mental health problems like depression and anxiety. In this workshop, you will gain strategies to help your clients better manage their emotions to improve resilience so they can better participate in treatment and cope with life's stressors.
Learning outcomes:
Understand how lifestyle factors can impact a person's ability to regulate their emotions
Know how to explain to clients how emotions work and how they interact with thoughts and behaviours
Identify strategies to help your clients identify triggers to strong emotions and respond effectively
Learn key emotion regulation skills and how to integrate them into your practice
Who should attend:
This is a specialist skills workshop suitable for new, experienced and advanced practitioners. This workshop is suitable for workers in low threshold and clinical settings.
Facilitator: Paula Ross or Dr Richard Cash or Dr Moira Junge
I found the training well facilitated and the content was very interesting and relevant to my work.