4 day intensive CBT masterclass for AOD professionals

4 day intensive CBT masterclass for AOD professionals
7 May 2019 @ 8:30 am

-

10 May 2019 @ 4:30 pm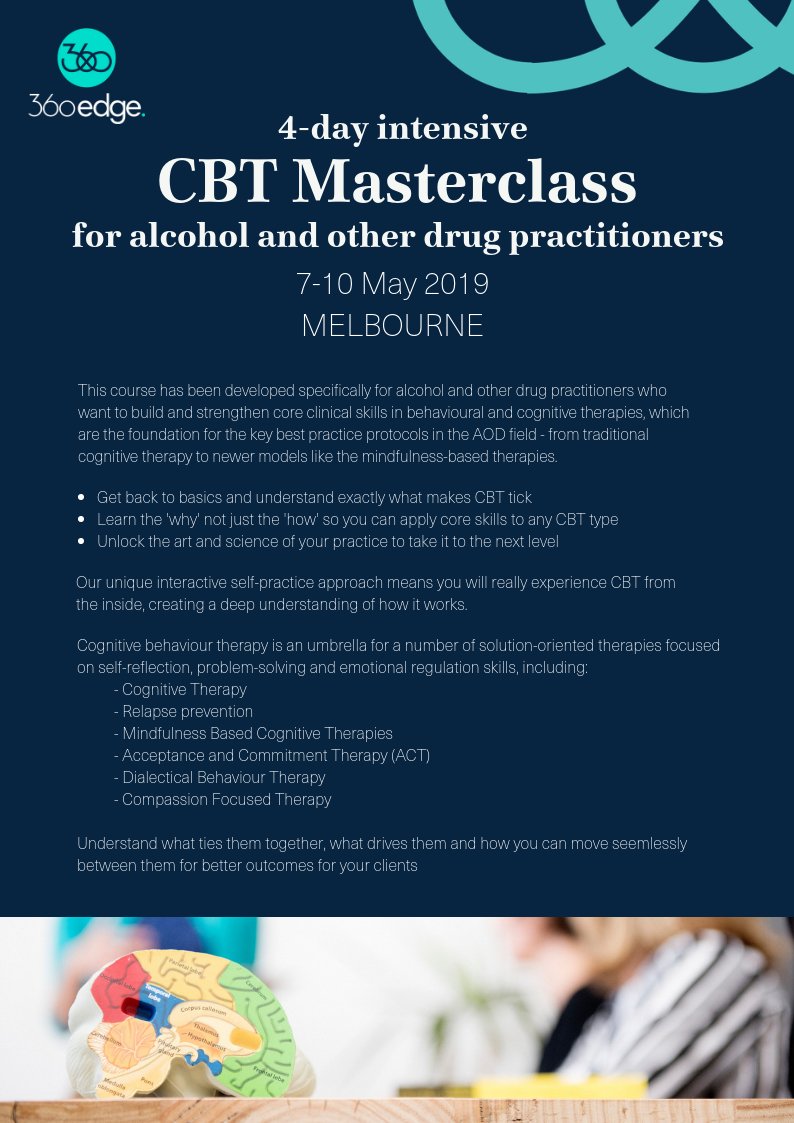 Looking to take your AOD practice to the next level?
This course has been developed specifically for alcohol and other drug practitioners who want to build and strengthen core clinical skills in behavioural and cognitive therapies, which are the foundation for the key best practice protocols in the AOD field – from traditional cognitive therapy to newer models such as mindfulness based therapies.
Facilitated by Professor Nicole Lee and Paula Ross, who are both leading experts in alcohol and drug treatment, this is a not to be missed opportunity!
"I enjoyed this training immensely.  I can't wait to go back to work and apply my reinvigorated knowledge and practice with more awareness"