HEPReady Regional Workshop-Traralgon

HEPReady Regional Workshop-Traralgon
20 September 2018 @ 9:00 am

-

3:00 pm

Free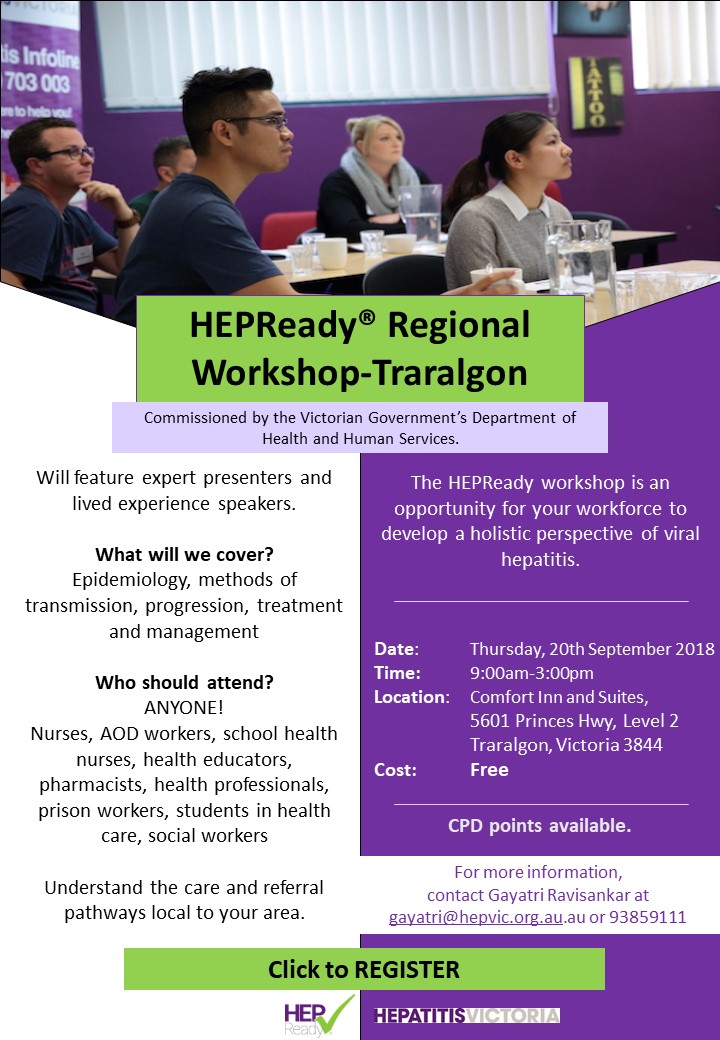 The HEPReady regional workshop (funded by the Department of Health and Human Services) is an opportunity for your workforce to develop a comprehensive understanding of hepatitis along with local perspectives.
Will feature expert presenters, lived-experience speakers and community based health experts.
What will we cover? Epidemiology, methods of transmission, progression, treatment and management.
Understand the care and referral pathways local to your area.
Who should attend? ANYONE! Nurses, AOD workers, health educators, school health nurses, pharmacists, health professionals, students in health care, social workers
CPD points available.