'Healthy Ageing' / 'End of Life Care' for people with drug use experiences (Feb 12, 2020)

'Healthy Ageing' / 'End of Life Care' for people with drug use experiences (Feb 12, 2020)
12 February 2020 @ 9:30 am

-

2:00 pm

Free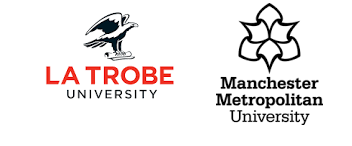 As part of a collaboration with the Department of Public Health and the Palliative Care Unit at La Trobe University we invite you to participate in the start of planning for a project that will look to develop knowledge and activities that can improve service delivery for older people with the lived experience of drug use – including alcohol, benzodiazepam, pharmacotherapy, heroin, amphetamines and cannabis.
In this session Professor Sarah Galvani, Dr Gemma Yarwood and Dr Lucy Webb from the Substance Use and Associated Behaviours Group at Manchester Metropolitan University will be outlining some of the work they have been doing in this area in the UK.
Wedneday 12, February, 2020 in the Board Room (20.02)
Latrobe University 360 Collins St., Level 20
9:30am -12:30pm (light lunch to follow) 
Join us to share your thoughts and experiences on working in this area.  Help to develop a plan of action that will be the start of an on-going program looking at achieving positive ageing for people with lived experience of drug use
RSVP if interested in attending – for those who cannot be there in person a zoom link MAY also be made available to dial in or video conference in – please let me know if you want this.
Associate Professor Peter Higgs
p.higgs@latrobe.edu.au