6th Annual World's Largest Overdose Prevention Training

6th Annual World's Largest Overdose Prevention Training
30 August 2022 @ 5:30 pm

-

7:00 pm

Free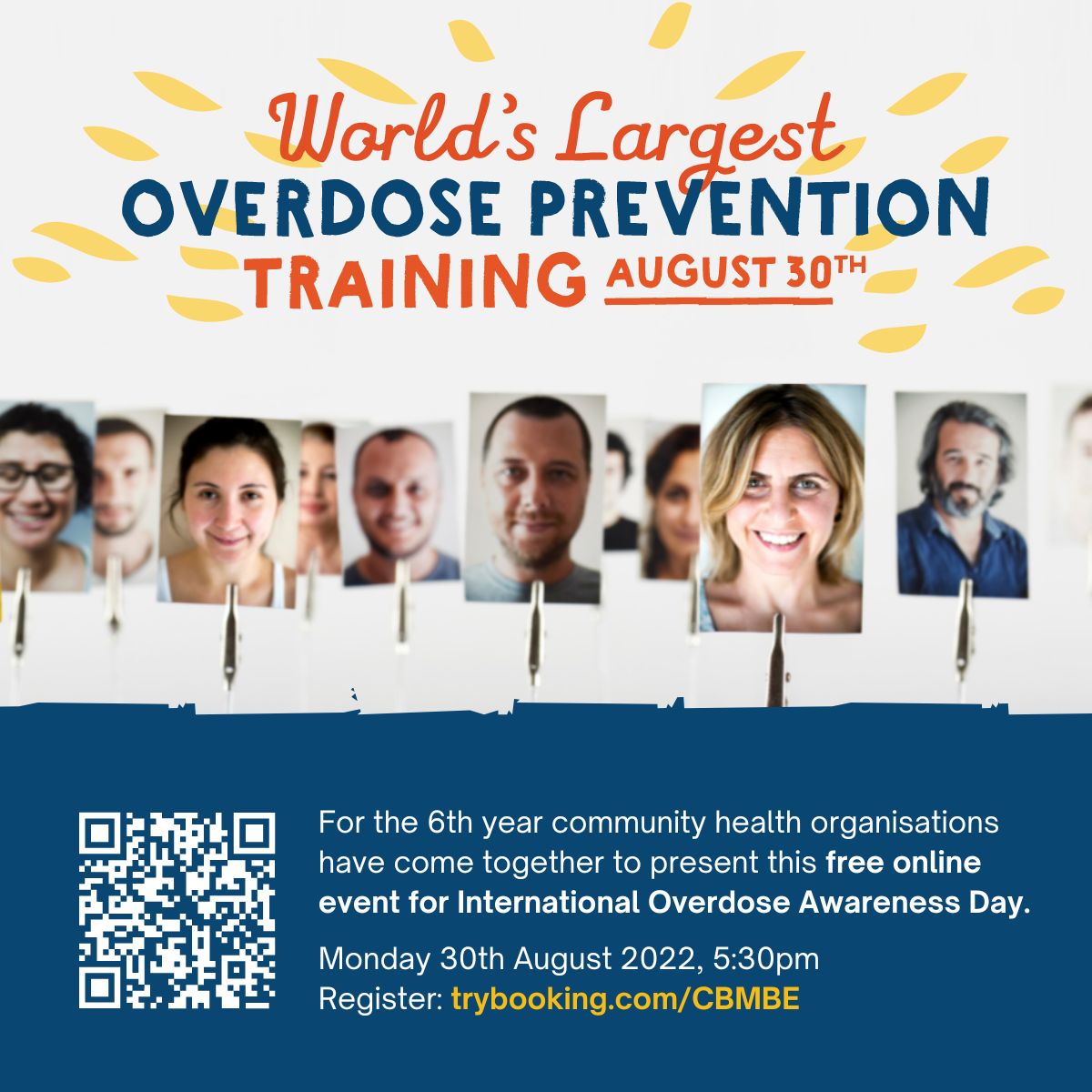 6th Annual World's Largest Overdose Prevention Training 
 The World's Largest Overdose Prevention Training held each year is an opportunity to honour lives lost to overdose by learning what an overdose looks like and what actions to take when one occurs.   
Register here:  https://www.trybooking.com/CBMBE 
Join us on August 30th for a deep dive into overdose: what it is, what the signs are and who is most at risk.  We will go through an action plan and show you how to apply naloxone in an overdose situation.   Understand the way naloxone works and its potentially life-giving help even if you think that opioids are not the drugs that caused the overdose.   
 There will be opportunity for Q&A in addition to information about where to obtain naloxone (opioid reversal drug) free of charge in your community (within Australia). 
**This event is suitable for anyone that may witness an overdose: friends, family, co-workers, people that live in areas of high drug use, sector workers and adjacent sector workers.