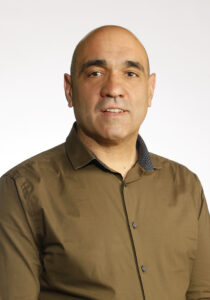 The Victorian Alcohol and Drug Association Inc (VAADA), the peak body representing the Victorian drug treatment system, has appointed Chris Christoforou as Chief Executive Officer of the organisation. Chris will commence in the position on 16th October.
With an impressive background in community organisations, Chris joins VAADA from the Yoorrook Justice Commission, Australia's first Aboriginal-led Royal Commission and truth telling body, where he is Director of Operations. Previously, he was Executive Officer of the Ethnic Communities' Council of Victoria, leading the member peak body for migrant communities and multicultural organisations in Victoria. Chris has extensive experience across the education and community sector including leadership roles at the Western Bulldogs Football Club, Mission Australia and Centre for Adult Education. He is a current Board Member of VCOSS and a member of the Victorian Government's Anti-Racism Taskforce.
Chris said, "I'm delighted to be joining a seminal organisation in VAADA. I look forward to working with members and partners to progress the needs of people who use alcohol and other drugs, at a time when important public health reforms are occurring in Victoria to keep people safe, connected and supported."
VAADA President Tamsin Short said "It's with great pleasure that I'm writing to announce that following an extensive and very competitive recruitment process… the Board have appointed our new VAADA CEO – Chris Christoforou.  I am thrilled to appoint Chris to this role and have great confidence in his ability to lead VAADA and our sector through the challenges and opportunities that lie ahead for us".
Tamsin also said, "I want to particularly thank Scott Drummond for doing a fantastic job of Acting CEO over the past few months, and to the VAADA staff for continuing VAADA's work during the recruitment process."